Many languages
2021-11-04 10:00:00
The early-blooming plum trees have bloomed at the Atami Plum Orchard.
These plum trees are called "winter solstice plum" and bloom in mid-December every year.
This tree is the only variety that blooms very early.
Due to the large difference in temperature this year, the flowers bloomed earlier than usual.
Even though the leaves at the Atami Plum Orchard are just beginning to change color!

To get to the Atami Plum Garden, I recommend taking a cab or bus from Atami Station. If you go on foot, it takes 20 to 30 minutes.
The "Atami Plum Garden Maple Blossom Festival" starts on November 13. It will be lit up at night.
Admission to the park is free. Please come and visit us. Our store will be open on a limited basis from November 13.
However, there are only a few plum in bloom at the Atami Plum Orchard right now. Most of them are in bloom from mid-January to mid-February.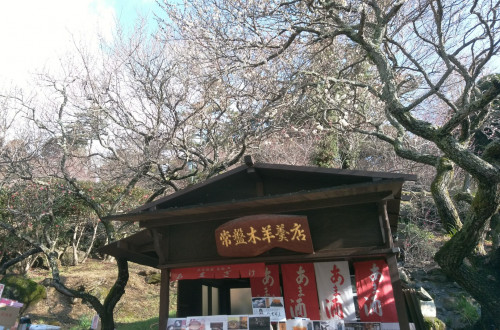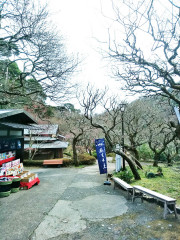 2021-10-01 16:45:00
1. An hour from Tokyo Station by taking a bullet train.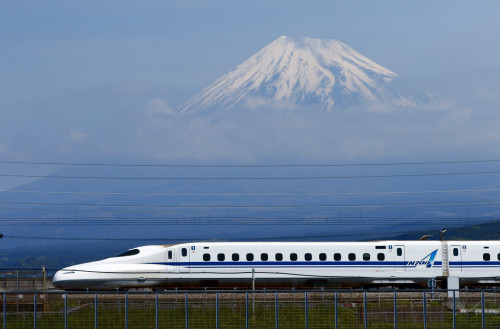 Within daytrip distance! Easier access than heading to Hakone since there is no need to transfer. (Be sure to get on the KODAMA)
2. Hot springs are available.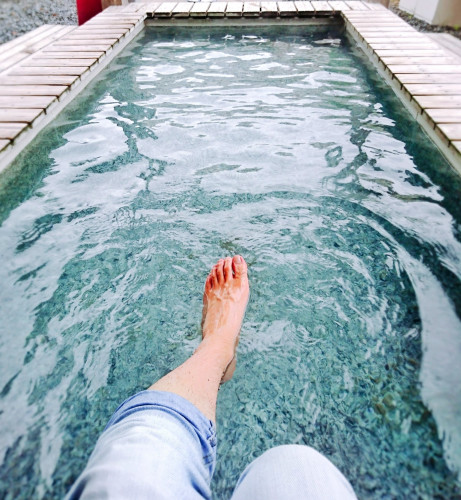 There is a foot bath called "ASHIYU" in front of the station. Furthermore, this is free. You can enjoy the Japanese hot spring culture even without getting naked.
3. There are NOT too many international visitors.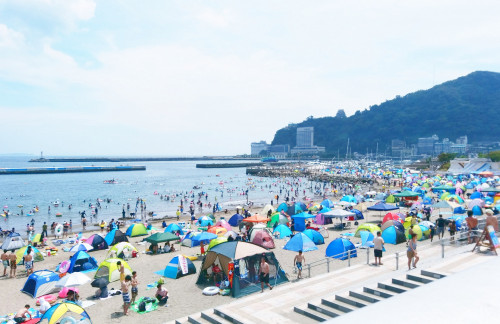 But please be assured that it is a very popular hot spring resort, which has been ranked in the top tourist sites in Japan every year! While it still has been a hidden spot, you can witness the local lifestyle.
>>Tsurukichi YOKAN in Atami city