お知らせ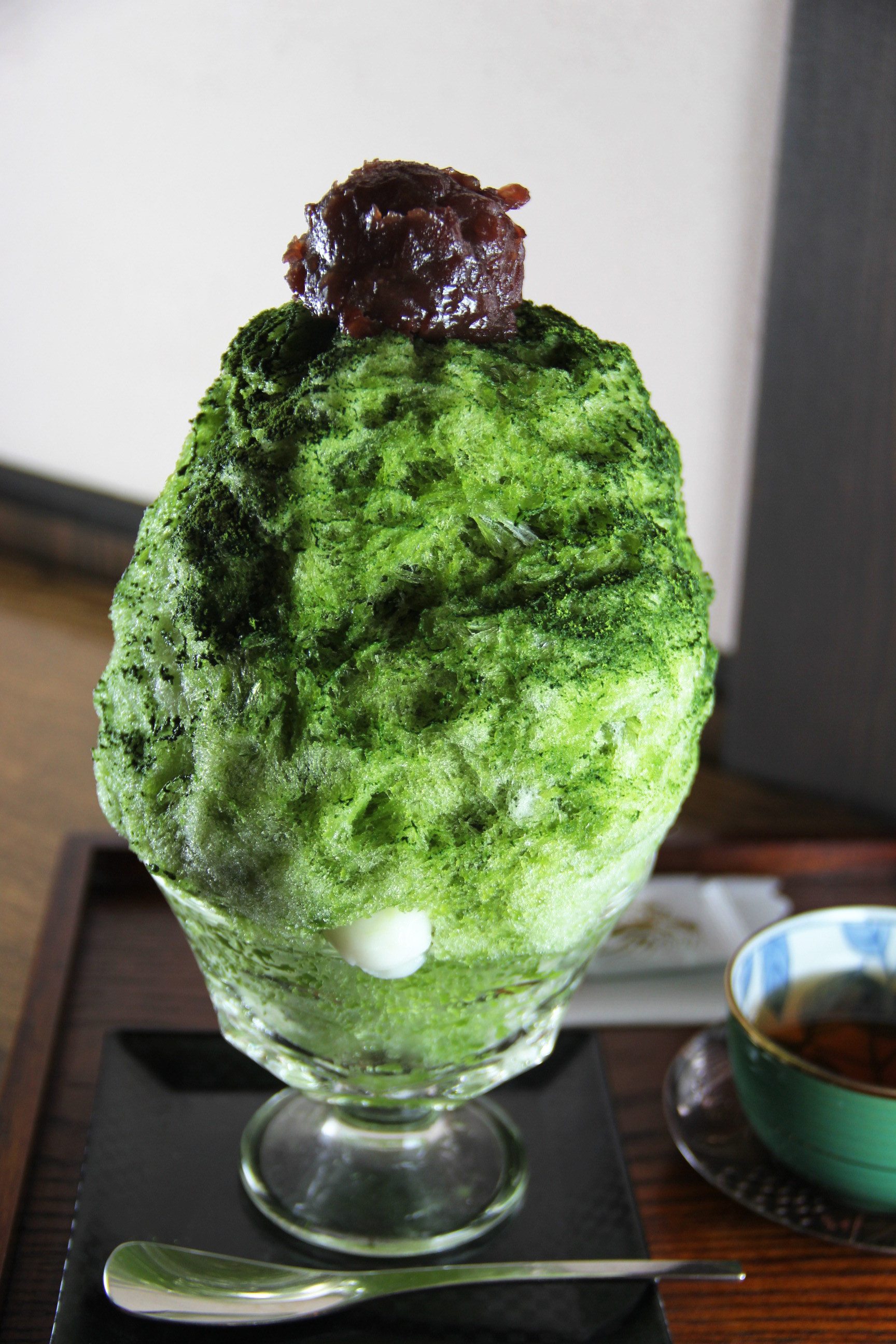 Shizuoka Kintoki Shaved Ice
Matcha-flavored shaved ice
It is less sweet and served with matcha green tea syrup and matcha green tea powder from Shizuoka on the top. Shiratama rice-flour dumplings are also garnished and red bean paste is topped on them. Please be careful not drop the red bean paste. It can easily fall off.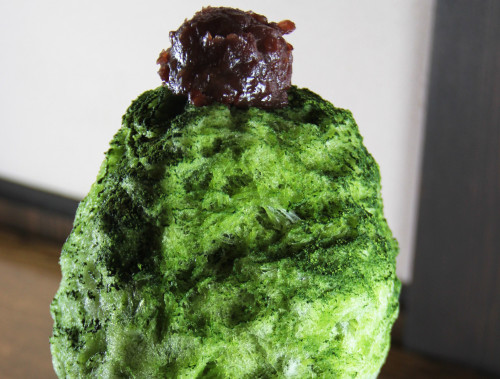 Jin-Gori Shaved Ice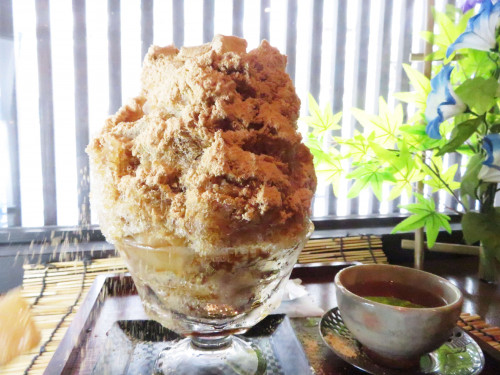 Our original shaved ice
It is served with Kibimochi (clear sweet rice cake), brown sugar syrup and roasted soybean flour on the top.
The combination of soybeans and brown sugar is a favorite of local Japanese people.
We hope you will try it too, for your memories of Japan.
★Hot roasted green tea and salty sakura shrimp rice crackers are served with the shaved ice.