Articles
2023-09-10 10:00:00
Fireworks displays are usually held in summer. However, Atami City holds fireworks displays all year round.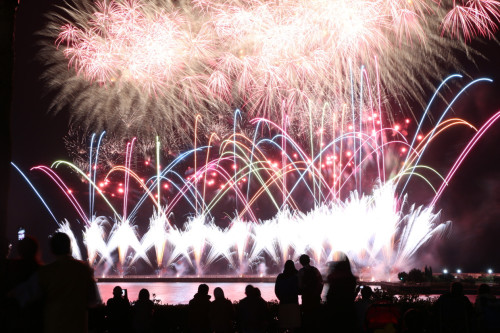 The next one is scheduled to be held on September 18 , 30.(2023)
It will be approximately 20 minutes long and 3,000 fireworks will be shot off.
The fireworks display will be held rain or shine.May be cancelled on days of typhoons or strong winds.
It takes one hour from Tokyo to Atami by Shinkansen bullet train.
You can enjoy it as a day trip.
However, recent fireworks shows have been extremely crowded.
If you wish to enjoy the festival on a day trip, we recommend that you prepare your return ticket in advance.
After the fireworks display is over, Atami Station may be so crowded that admission restrictions are imposed.
It is recommended to check the timetable a few trains later than the one you plan to board.