Articles
2023-06-04 10:17:00
Thank you for visiting our store.
We would like to introduce our popular summer shaved ice.

It is shaved ice with green tea.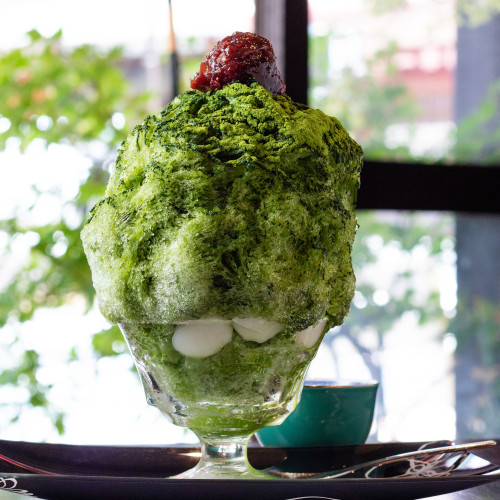 It is a shaved ice that is much bigger than you expect.
We ask every customer to order at least one dish.
So we recommend that one person order shaved ice and the other person order a hot drink.

Why do I recommend a hot drink when it's hot?
That's because, you will get very cold as you proceed to eat!