Articles
2023-05-28 10:00:00
The beaches in Atami do not open until July. Until then, some tourists are playing in the surf. On rare occasions, some swimmers do, but it is very dangerous because there are no monitors. There are also places where strong currents into deep water occur.
It is very dangerous even for Japanese people because they cannot immediately call for help in the event of an accident.
If you are not fluent in Japanese, you really should not swim. Please limit yourself to playing in the surf.
And please come back to play after July.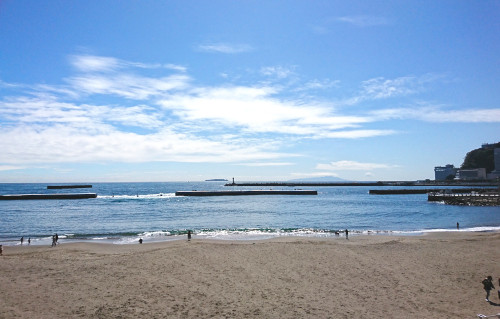 From June 1 to June 18, the "Jacaranda Festival" will be held in Atami.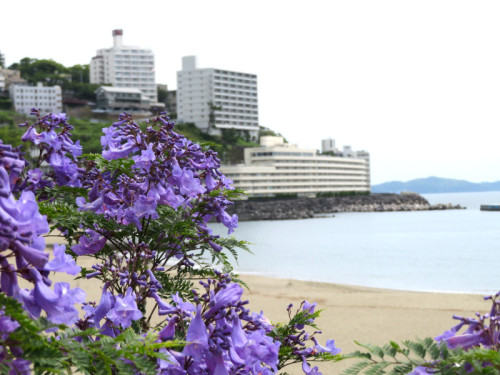 This flower, native to South America, rarely blooms in the open in Japan. Aside from botanical gardens, there are only two places in Japan that are famous for it: Kyushu and Atami.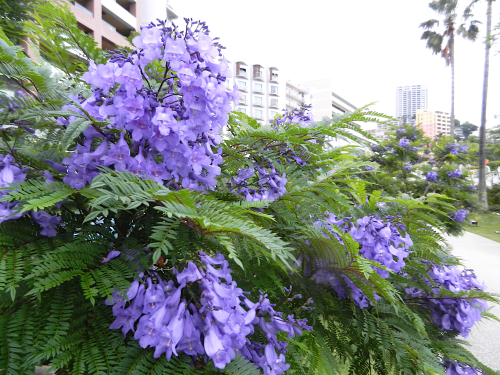 Bougainvillea also bloom along the Atami Itokawa River, which is popular for Atami cherry blossoms, so tours of these two locations are popular.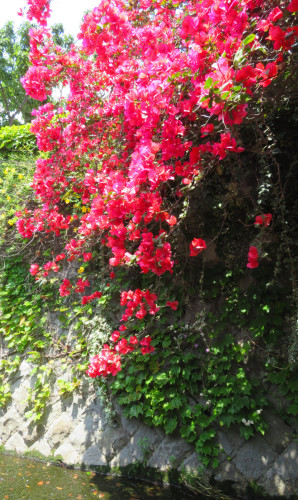 Fireflies can also be seen at the Atami Plum Garden in early June. This year, the "Firefly Festival" will be held from June 1 to June 10. Visitors can enjoy fireflies flying leisurely in the darkness by the beautiful river.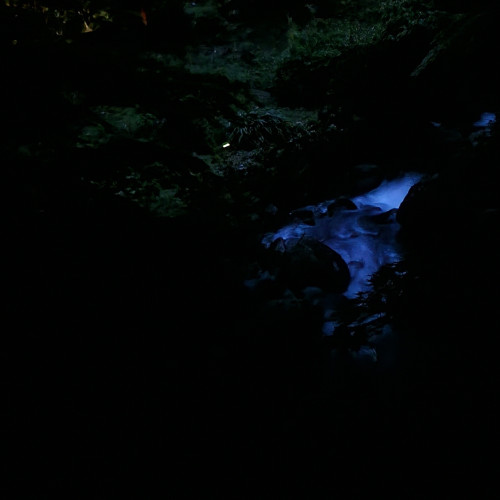 Atami Sun Beach is illuminated until 10:00 pm. This night view is supervised by the lighting creators who worked on the Tokyo Tower. There are hotels and private houses nearby, and some people are sleeping, so please enjoy the view quietly.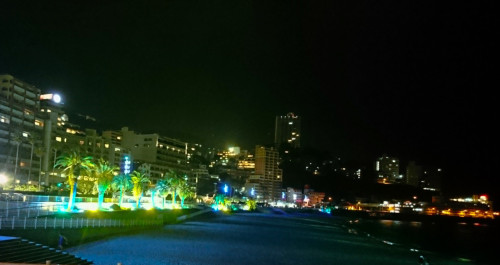 Police officers will come if you make noise!