Articles
2022-01-08 10:00:00
Most cherry blossoms in Japan can be seen from late March through April.
But since you've come to Japan, don't you want to see cherry blossoms in January and February as well?
Actually, there is a place where you can see cherry blossoms even in January and February.
It is Atami. It takes only one hour from Tokyo by Shinkansen.
It is not as famous as Tokyo or Osaka, but it is very famous among Japanese people, and is a popular tourist destination visited by more than 3 million people a year.
Why is it so popular?
It is because of its mild climate, hot springs, ocean, and seafood.
Atami has early-blooming cherry blossoms called "Atami cherry blossoms".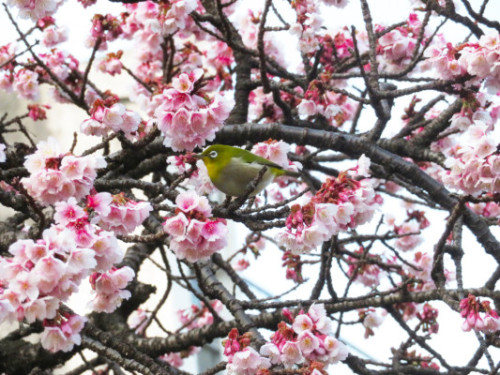 These early blooming cherry trees can be seen from mid-January. The cherry blossom festival is held from mid to late January every year. Plum blossoms also bloom at this time, so you can be the first in the country (even if you don't go to Okinawa!)
You can see plum and cherry blossoms together.
It is nice to enjoy the hot springs while feeling the early arrival of spring.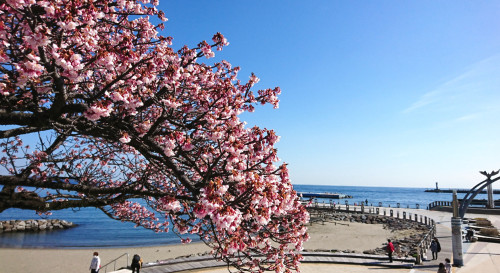 Atami is a must-see destination for Japanese people who love hot springs.